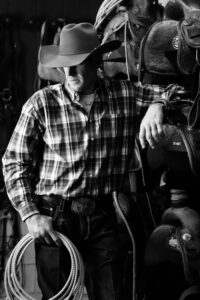 With every class you teach, you learn and generally take away something for yourself. This class was no exception. After teaching basic 101, 102, lighting class and editing workshops for over twelve years, this was my first full week long class. We packed a lot of events into a short time period including: two rodeos , a day at a working ranch, Professional rodeo cowboy cover shoot with Clint Cooper, herding cattle with Jason Terrell and his dogs, Chuckwagon sunset dinner and breakfast and many portrait sessions along the way.
Photo of Clint Cooper by Katie Cooper
My lesson: I learned to let go of shooting for myself, except for instructional shots and instead, see through the students eyes and creativeness. That was a feat for me after years of being immersed in my shoots, whatever they might be. It is a pivotal moment for any teacher to ensure that your students get what they came to the class to get. I found it was just as rewarding as shooting myself to see the students get the shots they had worked so hard to capture.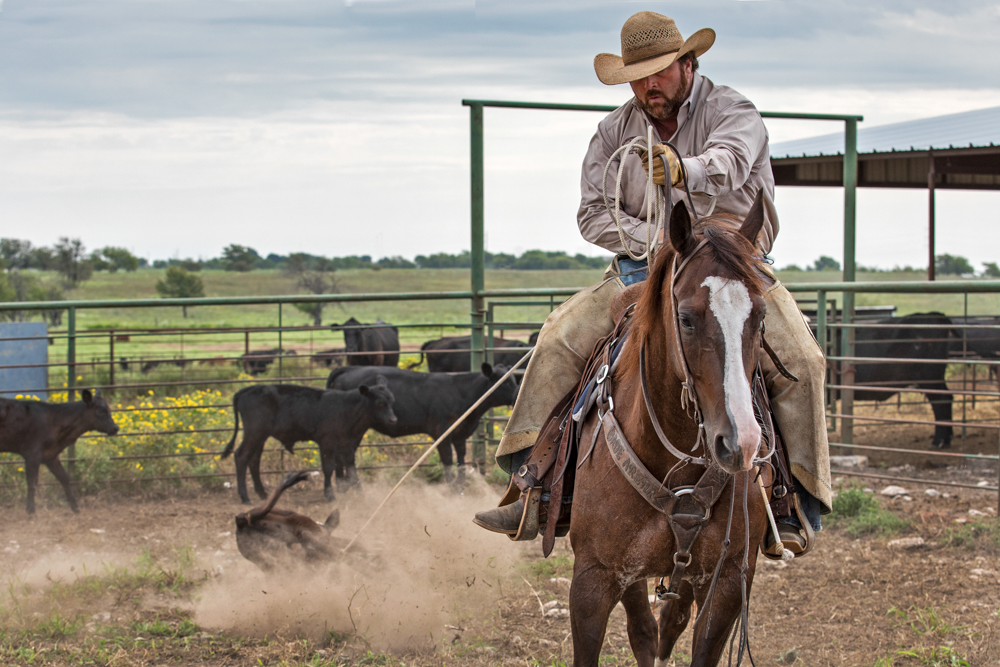 Photo by Maria Downey
The post Class notes from Rodeo and Western Lifestyle class 2020 appeared first on Texas Vision Photography.
View Post on Original Blog
https://texasphotographyworkshops.com/class-notes-from-rodeo-and-western-lifestyle-class-2020/