Tis the season when you might be out there looking for that special gift for the photographer in your life. Or, maybe someone needs ideas of what to buy you this holiday season. Below you will find our suggestions for 12 gifts for any photographer.
---
Day One Gift – Garmin inReach Mini Satellite Communicator
The device is a GPS navigator with a compass and bearing capabilities, basic grid waypoint marking and breadcrumb trails, and sophisticated on-map guidance. You can remotely control the inReach Mini to send and receive messages using compatible Garmin handhelds, wearables, or other mobile devices; share GPS-based information on your whereabouts; sync with your smartphone to access unlimited maps, aerial imagery and U.S. NOAA charts (along with your phone's contacts list), and get detailed weather information on the go, on a basic or premium basis.
---
Day Two Gift – MindShift Gear BackLight 26L Backpack
Outdoor photographers can look forward to a high degree of comfort and easy access to gear with the charcoal BackLight 26L Backpack from MindShift Gear. This pack has a padded rear compartment with touch-fastening dividers for storing and organizing a standard-size DSLR, four to six lenses, a flash, plus space for an assortment of additional accessories. This compartment is accessed by unzipping the back panel. By sliding the shoulder straps off and using the waist belt to rotate the pack in front of you, the pack will rest in a horizontal, tabletop-like position. This feature enables you to quickly access your gear without having to remove the pack. Underneath the rear compartment lid are two zippered clear-mesh accessory pockets for things such as memory cards and batteries.
---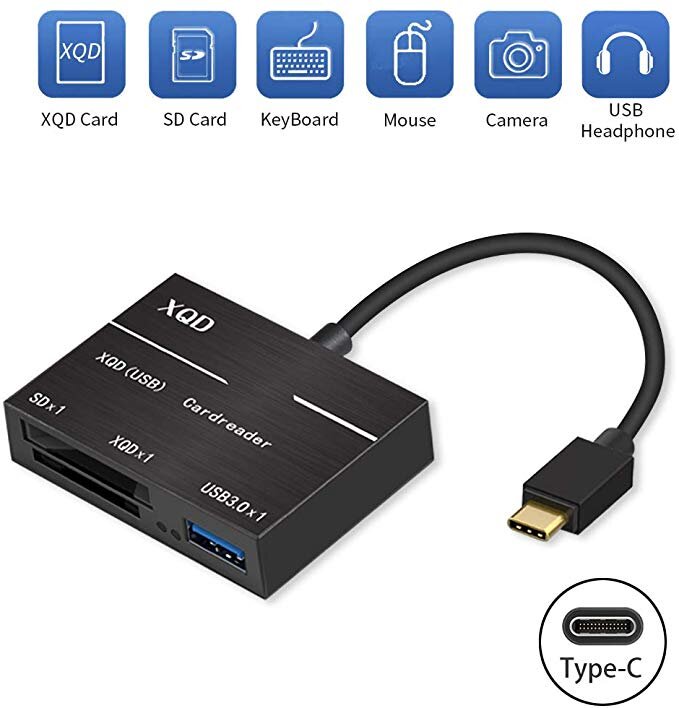 Day Three Gift – Lemorele XQD Card Reader
Lemorele XQD Card Reader, SD Card Reader, Type-C Connector 3.0 5Gbps High-Speed Camera Memory Card Reader, Support Sony G Series, Lexar Type-C Mark Card, SD Series for Mac OS/Windows Systems(Black)
Fast USB-C 3 XQD and SD Card Reader perfect for today's memory cards.
---
Day Four Gift – Really Right Stuff TFC-14 Series 1 Mk2 Carbon Fiber Tripod
The lightest and strongest, perfect for travel and most any camera system with lenses up to 400 f/5.6.
---
Day Five Gift – Breakthrough Photography X4 Neutral Density Filters
Buy a 3- and 6- stop for the largest size filter size you have. Then use stepping rings to fit them on your smaller lenses.
---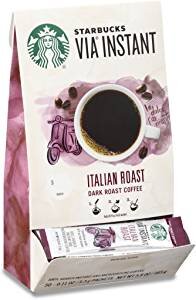 Day Six Gift – CONTIGO CGOWLO100J01, Autoseal West Loop 16-Ounce Vacuum-Insulated Travel Mug (Stainless) and Starbucks VIA for guaranteed great-tasting coffee anywhere in the world.
We like the 16-Ounce. Features include: Lock feature prevents accidental pressing of the button. Double-Wall vacuum-insulated stainless steel keeps beverages hot for 4 hours or cold for 12 hours. Fits single-serve brewers and car cup holders.
Starbucks VIA Ready Brew tastes as good as fresh-brewed coffee. Named "VIA" after the Italian word for "road", meant to conjure the idea that you can enjoy this coffee wherever you go.
---
Day Seven Gift – The X-Rite ColorMunki Display
The black X-Rite ColorMunki Display is a calibration and profiling system that accurately portrays on your display / projector the color in your original picture or digital file. ColorMunki makes it quick and easy for you to calibrate and profile your displays. It features an advanced and ergonomic multi-functional measurement device, as well as easy-to-use software with simple one-click presets or wizard-driven options for more control.
---
Day Eight Gift – Sea to Summit Ultra-SIL Dry Sack
Made of Ultra-Sil nylon, a polyurethane-coated Siliconized Cordura for ultimate waterproofing and maximum durability, this watertight, non-wicking Hypalon roll top closure with stiffener at the top for a better seal is great for any photographer. It is soft and flexible with a slippery finish for easy packing and nearly transparent allowing good visibility of the contents
---
Day Nine Gift – LITRA LitraPro Bi-Color On-Camera Light with Dome Diffuser, Shoe Mount & USB Cable
his black LitraPro Bi-Color On-Camera Light with Dome Diffuser, Shoe Mount & USB Cable is a full-spectrum on-camera light with 70° beam angle, a CRI rating of 95, and a color temperature range of 3000 to 6000K in 100K increments. It produces 1200 lumens at 9.8′ and features flicker-free dimming. This durable fixture meets Mil-Spec 810G for shock, drop, thermal, and salt spray, making this extremely durable and able to hold up to the rigors of the production day.
---
Day Ten Gift – DJI Osmo Pocket Gimbal
The DJI Osmo Pocket Gimbal is a lightweight gimbal stabilizer and 4K camera combination that is compact enough to carry wherever you go. Weighing just over four ounces and measuring only 4.8″ high, this all-in-one unit features 3-axis stabilization to smooth out your movements. The Osmo Pocket incorporates a 1/2.3″ sensor and a wide f/2.0, 80° angle-of-view lens to record up to 4K60 cinematic video and 12MP still photos on up to a 256GB microSD card.
---
Day Eleven Gift – Eagle Creek Gear Warrior Wheeled Duffel 95l/30″ Rolling Duffel
Our preferred bag to travel with. Oversized treaded wheels with protective wheel housing and durable kick plate. Equipment Keeper holds jackets and gear to the top of the bag using the Porter Key bottle opener attachment. A large secondary compartment separates gear from clothing or clean from dirty. Interior compression wings shift for a snug fit to keep contents secure.
---
Day Twelve Gift – VisibleDust Arctic Butterfly 724S Super Brite Sensor Brush
Safely clean a camera's sensor with the Arctic Butterfly 724S Super Brite Sensor Brush from VisibleDust. By turning on the device's DC rotary engine through its three-stage power button, the thin nano-coated fibers will spin up to create a static charge in the brush. This spinning maximizes the capability of lifting dust off the sensor.
View Post on Original Blog
https://muenchworkshops.com/blog/holiday-gift-countdown-for-photographers